Steve Pitcher › Chocolate Chip Cookies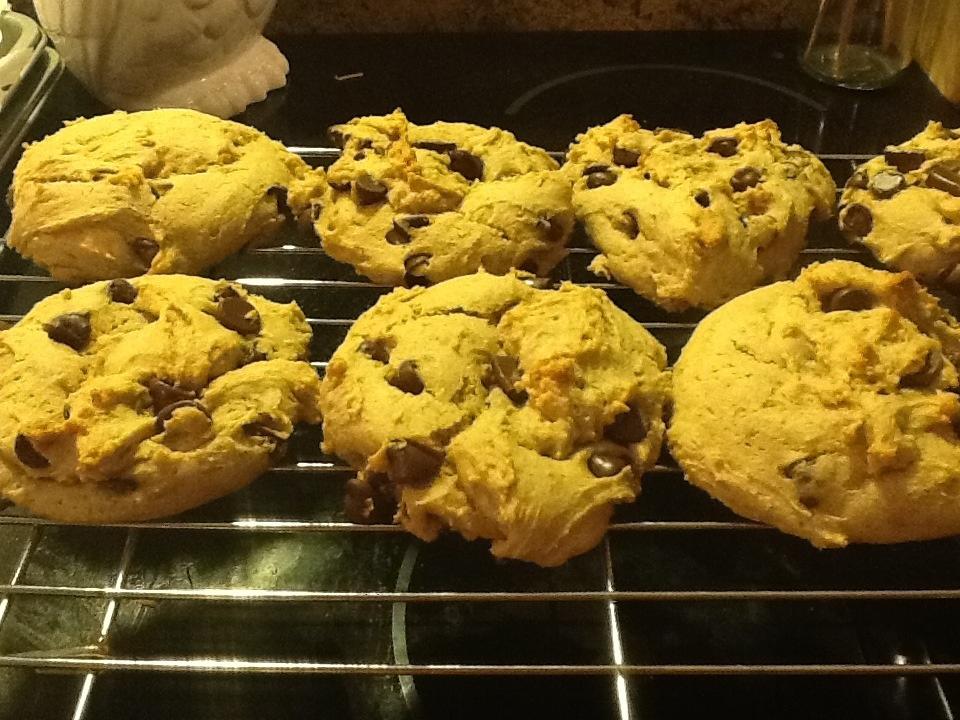 OK, this post is far from technical but I wanted to share it because I'm a big food guy.
I do a lot of the cooking in our house. In the last few months I've been trying my hand at baking sweets, cookies, breads, etc. I may even start a different blog for that type of content.
I've made some decent chocolate chip cookies in the last little while but they turned out flat like a normal homemade cookie. I wanted to get more "fluff" so I began playing around with cream cheese as a partial butter substitute. They ended up really good. Almost like little fluffy chocolate chip cookie cakes but still retaining the "chewy" texture.
Ingredients:
2 & 1/2 cups white flour
1 cup sugar
1 cup packed brown sugar
2 eggs
1 & 1/2 teaspoon baking powder
a dash of salt to taste
8 ounces (around 250g) cream cheese
2 teaspoons vanilla extract
1 cup chocolate chips
1/2 cup butter
Soften the butter and cream cheese. Mix them together...it will start to look like cottage cheese at this point. Add the sugar, brown sugar and vanilla and mix into a paste. Add the eggs and mix.
Whisk together the flour, salt and baking powder. Then add it slowly to the wet ingredient bowl stirring gradually. The key is not to mix it too much. Stir in the chocolate chips.
I scoop the cookies using a 1/4 cup measuring spoon. I probably fit 11 or 12 onto a large baking sheet lined with parchment paper.
Bake for 15 minutes on 350 degrees. Note that these won't brown up as normal cookies will so they'll look undone. Take them out of the oven and cool on the pan for 1 minute. Then transfer to a wire baking rack.
You can adjust the amount of cream cheese to taste. If it's too sharp tasting, then use 4 ounces instead of 8, and add 1 cup of butter instead of 1/2.

Read the original at Steve Pitcher.